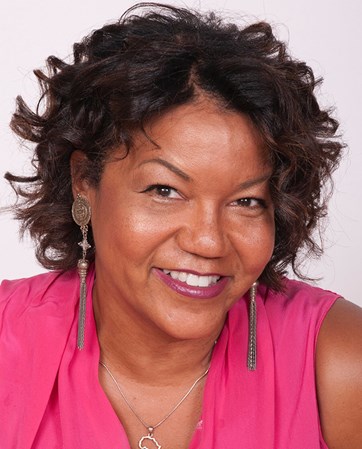 Helene Cooper is our 2022 Literary Arts Series speaker. The event will be held in March, 2022. All are welcome. The event is is co-sponsored by the Women's History Month and The Big Read.
Cooper is the Pulitzer Prize–winning Pentagon correspondent for The New York Times, having previously served as White House Correspondent, diplomatic correspondent, and the assistant editorial page editor. Prior to moving to the Times, Helene spent twelve years as a reporter and foreign correspondent at The Wall Street Journal. She has reported from 64 countries, from Pakistan to the Congo.
She is the author of the bestselling memoir, The House at Sugar Beach, a New York Times best seller and a National Book Critics Circle finalist in autobiography in 2009, and Madame President, a biography of Ellen Johnson Sirleaf, the first female president of an African country. She was born in Monrovia, Liberia, and lives in the Washington, DC area.
Book Excerpts
Chapter 1 of Madame President: The Extraordinary Journey of Ellen Johnson Sirleaf"And thus was born Liberia, a country of almost impossible social, religious, and political complexity. The American Colonization Society, a group made up of an unholy combination of white antislavery Quakers and evangelicals and slave owners who wanted to rid their South of freed blacks, purchased land from the native Africans. The Society did this at gunpoint and named the new country Liberia. The freed slaves who colonized Liberia were now the ruling class, and the native Africans largely became the laborers, household help, and underclass."


Chapter 1 of The House at Sugar Beach: In Search of a Lost African Childhood"Liberia is nowhere near the Congo River, but the term Congo is endemic. We are called the Congo people - my family and the rest of the descendants of the freed American slaves who founded Liberia in 1822. It is a somewhat derogatory term invented by the native Liberians back in the early nineteenth century, after Britain abolished slave trade on the high seas. British patrols seized slave ships leaving the West African coast for America and returned those captured to Liberia and Sierra Leone, whether they came from there or not. Since many of the slave ships entered the Atlantic from the mouth of the massive Congo River, the native Liberians, many of whom happily engaged in the slave trade and didn't like this new business of freeing the slaves and dumping them in Liberia, called the newcomers Congo People. Because the newly freed captives were released in Liberia at the same time that the freed blacks arrived in Liberia from America, all newcomers became known as Congo People. Monrovia is full of Congo this and Congo that. Congo Town, where our old house was, is a suburb of Monrovia. It was filled with Congo People like us."


Literary Arts Series